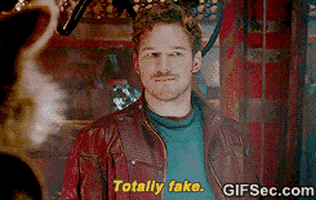 Due to the recent elections in the U.S. the discussion was lighten up again. Fake stories on social media were taking over your feed and it was hardly impossible for readers to determine if the stories were real or fake. Facebook recently adapted its algorithm a few weeks ago to get rid of fake stories that became trending on Facebook (Telegraaf, 2016). After Facebook fired some important employees and the new algorithm they thought they had solved it, but with the recent elections as an example the problem still isn't solved. During the elections several fake stories about Donald Trump and Hillary Clinton popped up in the feed of many social media accounts.
Studies have shown that some fake stories actually get a higher IPM
 (Constine, 2016) (Interaction per a thousand fans) than real stories (Price, 2016). These fake stories are so-called Hoaxes and it really took over social media during the elections in the USA.
Facebook is not the only who is suffering from fake stories

As described in the title of this article not only Facebook is suffering from fake news stories. Think of Twitter where fake stories can be become trends on the social media platform. But not only the biggest social media channels are suffering from fake news stories.
Even the biggest power online namely Google is suffering from fake news stories as well. Fake stories popped up in the top search results and Google is going to change this immediately (NICK WINGFIELD, 2016). Google will not only look at the algorithm for search results, but also for the ad sense system. Rumours also have spread that Google is going to dismiss the news option in the search menu. But this is just based on rumours and most likely Google won't do that. Changes in the ad sense system will also be very important, because Google wants that online users only get relevant content.
But?
Is this overhyped? Yes of course it is. But isn't this what we want to read if you know what I mean. People always are looking for sensation and some other users will take advantage of that and will create such stories to feed their public. Some offline magazines are just based on such stories, because people like to read them.
Therefore I believe that even though Google and others will adapt their algorithms fake news stories will occur and will become trending. Why? Because people want it to be trending.
This is my opinion so if you don't agree with me, no problem I would like to discuss it with you.
Bibliography

Constine, J. (2016, November 17). Twitter Josh Constine . Retrieved from Twitter: https://twitter.com/JoshConstine/status/799092682584752129/photo/1
NICK WINGFIELD, M. I. (2016, November 14). Google and Facebook Take Aim at Fake News Sites. Opgehaald van New York Times: http://www.nytimes.com/2016/11/15/technology/google-will-ban-websites-that-host-fake-news-from-using-its-ad-service.html?_r=0
Price, R. (2016, November 16). fake-news-outperformed-real-news-on-facebook-before-us-election-report-2016. Retrieved from Business Insider: https://www.businessinsider.nl/fake-news-outperformed-real-news-on-facebook-before-us-election-report-2016-11/?international=true&r=US
Telegraaf. (2016, October 13). Facebook_blijft_nepverhalen_tippen. Retrieved from Telegraaf: http://www.telegraaf.nl/digitaal/26803731/__Facebook_blijft_nepverhalen_tippen__.html